Halaman Utama
Hygienic Sliding Doors / HERMETIC DOOR


record's CLEAN K1-A is one of two basic models in the record CLEAN series. The CLEAN K1-A, a single leaf sliding door, and the CLEAN K2-A is a two sided sliding door. With this model of door a large range of requirements can be met due to :

the large range of materials available as inserts for the door leaf core
the range of surface finishes available
the wide range of design for the door frames and sealing system
the ability to adapt the door to have hermetic sealing capability.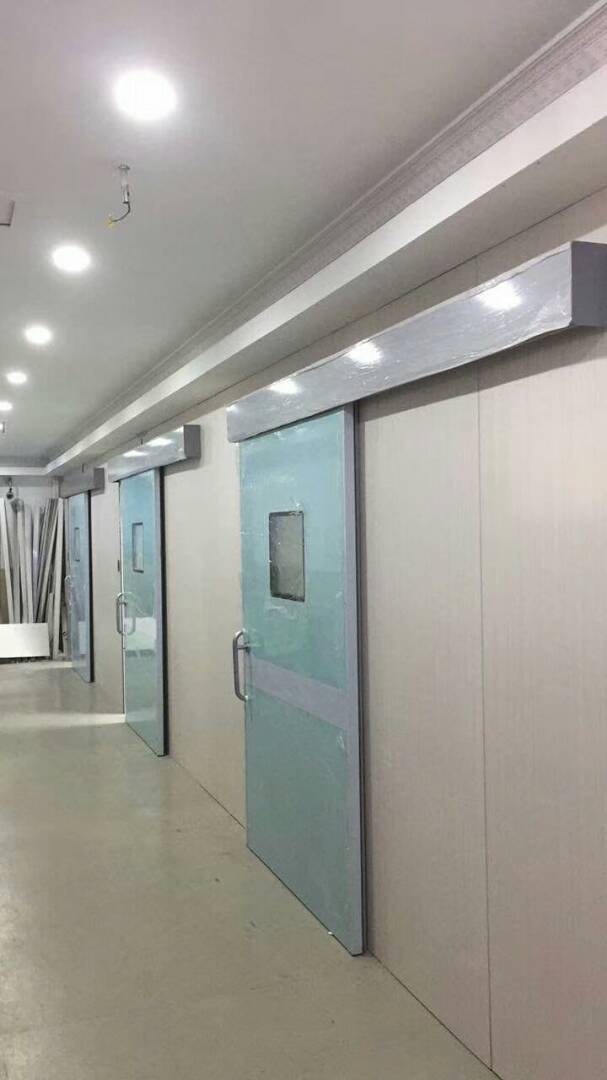 Doors with a hermetic sealing capability are used in operating theatres and other environments with clean room requirements for a high level of hygiene. Hermetic sealing prevents or minimises air flow and hence the transmission of bacteria or particles via air flow. In environments such as clinics, research and laboratory rooms, pharmaceutical production facilities, quarantine zones and clean rooms for the production of foodstuffs, this door provides hermetic closing and an easily cleanable surface. These sliding doors can be manufactured completely from stainless steel to provide modern design as well as practical functionality.
Door cores can provide, for example, protection against electrons, x-rays and gamma rays, fire and smoke. All adaptions are certified.


record's CLEAN sliding door – many features and applications
The basic model of the record CLEAN sliding door, can be adapted for special requirements. The door finish, the design of the door frame and sealing system, and the door cores can all be adapted to suit individual requirements and particular environments.
Protection against X-rays and gamma rays can be provided with the addition of a full-surface lead insert in the door leaf, in the inside of the frame profiles as well as in the plinth itself. This radiation protection is available in lead equivalents of 0.5 mm increments. The door is available as a single or double leaf sliding model.

Info lengkap klik : disini
________________________________________________________________________


ELECTRONIC SECURITY SYSTEM AND DOOR SPECIALIST
Security system and Door specialist adalah satu system keamanan yang sangat komplek, maka kita meyadari desain sistem keamanan harus sesederhana mungkin dengan biaya yang se-efisien mungkin.

Team kami bekerja keras untuk membantu setiap para pelanggan kami yang akan membutuhkan security system (Access door, Alrm dan CCTV) dan Door specialist secara hati-hati, dengan mendengarkan dan berkomunikasi kepada setiap pelanggan. itu memungkinkan kita dapat bekerja secara efektif dan efisien dalam memberikan produk dan layanan selanjutnya.




GUARD PATROL
Guard Tour System adalah satu set sistem patrol yang dilengkapi dari PIN Tag dan reader serta software. Sistem ini dapat digunakan untuk memonitor dan mengontrol proses patroli pada security. agar petugas patroli dapat memeriksa setiap area bangunan. Guard Tour Reader ini dapat membaca RFID Tag Check Point yang. MORE....

HOTEL LOCK
It is one branch of it which requires running the keycards comes from XEEDER HOTEL LOCK SYSTEM only.That means if somebody have no keycard(he is not the guest of hotel), he will not available push the floor button.MORE.....
YALE
The Yale Digital Door Lock Collection Smarter Solution for your home High tech Finger Print Access Digital Door Lock
with strong features. MORE....
ACCESS DOOR
Access Control merupakan sebuah alat / sistem yang digunakan sebagai kunci pintu electronic (Access Door) dengan menggunakan akses Kartu ID dengan strip magnetik, Kode PIN, Sidik Jari, RFID ataupun wajah sebagai kunci verifikasinya. Sistem Access Control atau solusi Access Door memungkinkan Anda untuk dengan mudah hanya mengizinkan akses ke area perusahaan yang diperlukan untuk masing-masing karyawan secara individual. MORE....
ACCESS CONTROL
The TRIMEC 8 Series of access controllers consists of two different ranges which are interchangeable if required. The V3.5 hardware version range is based on an 8 bit microprocessor and is a low cost entry level range. The V4 hardware version is an advanced range based on a 32 bit microprocessor. Both ranges can be used in a standalone or networked configuration mode, both ranges are compatible with the 8 Series Lift Controllers and Multi IO Controllers and both ranges can be connected to a TCP/IP network. MORE.....
FINGER PRINT
The powerful management software is designed to read attendance record from the terminal or USB stick, to set your checking rules, to calculate worked hours, and to generate various kind of statistical reports. MORE....
CARD READER
CCTV CENTRIX
GEZE HARDWARE
AUTOMATIC DOOR
AUTOMATIC DOOR
DORMA HARDWARE
AUTOMATIC DOOR
AUTOMATIC DOOR
MORE....
DEKSON
Dekson Kunci dekson merupakan produk kunci yang sudah dipercaya oleh pelanggan-pelanggan sebagai produk terbaik mengenai layanan dan kualitas. MORE....






MIWA LOCK
Miwa Lock's innovative developments and advanced technologiesprovide you with reliable safety and total peace of mind. . MORE....

KLIK Brosure




D&D SLIDING DOOR CLOSER


sLIDE

baCK sliding door closer. Menutup secara Otomatis, tidak membutuhkan daya listrik, aman dan simple, menjadikan ruangan ber AC tetap dingin.sehingga menghemat daya listrik disaat musin panas. MORE....

kLIK DISINI


DORMA-German
GEZE-Germany
BESAM-Swedia
TORMAX-Swiss
KING KTH-Taiwan
MICOM-Japan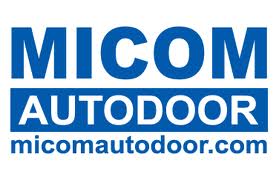 CORTECH-Korea
SAS-90